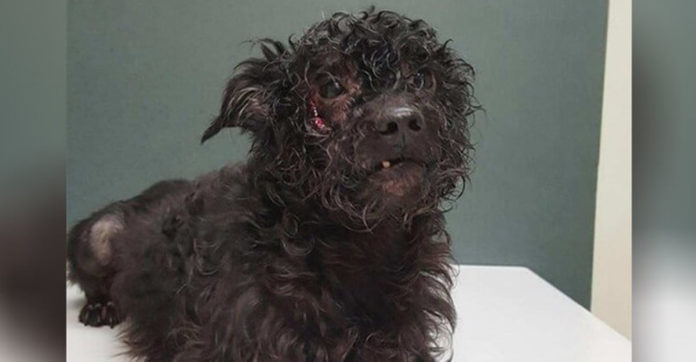 Just one look at this dog and you know the story is not a happy one.
This is Ozzy, a poodle, who lived in Windsor, Ontario.
The story is unclear, Ozzy was tied on his leash and out playing out in the yard.
Ozzy's human mom, Amber Kimmerly, had gone inside to check on her newborn baby.
Suddenly, she heard Ozzy crying – terrible in pain.
She rushed out into the yard and found Ozzy lying on the ground. Nearby was a brick.
Ozzy was taken to the Walker Road Animal Hospital.
He had a broken jaw, several broken teeth, and a large cut under his eye.
The injuries were severe and would be very expensive to treat properly.
Take a look at this poor darling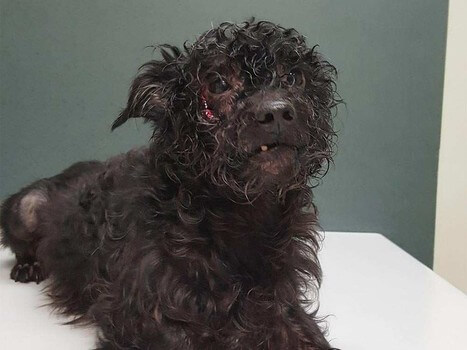 The family made the heartbreaking choice to have Ozzy put down.
Once they returned home, the police were notified.
Rest in Peace, Ozzy.
Share away, people.